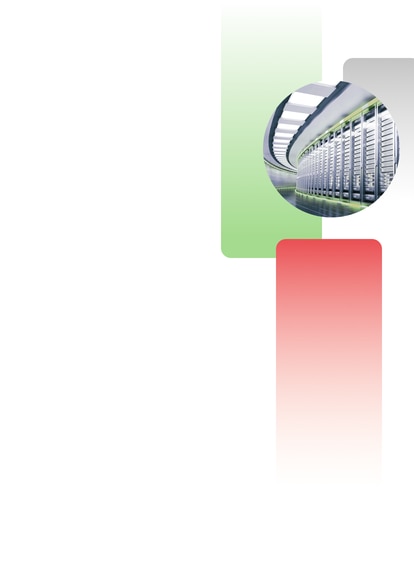 Outlook
Unstructured Data

By 2025, the global data volume will reach 180 ZB, of which over 80% is unstructured data. Unstructured data is widely used in enterprises and is becoming production and decision-making data.

Diverse Data Applications

New data applications are continuously created, from traditional database applications to distributed database, big data, and AI applications.

All-Scenario Flash Storage

Flash storage accounts for more than 50% of the primary storage market, and the era of all-scenario flash storage is coming.

Ransomware Protection

Ransomware attacks are becoming the most significant threat for enterprises. Data storage must protect against data security threats, acting as the last line of defense against ransomware attacks.

Digital Resilience

Natural disasters and illegal intrusions threaten data assets and can result in huge economic loss. Data protection is urgently needed to improve the digital resilience of enterprises.

AI-Powered Storage

AI will optimize storage in two ways: replacing manual management with automatic management and making products smarter, from traditional devices to full data lifecycle.

Multi-Cloud Architecture

Multi-cloud is the new normal, and 89% of enterprises have developed cloud strategies. Data centralization and application deployment in multi-cloud environments will become the optimal IT architecture in the future.

Storage Business Models

Storage devices consume an average of 300 kilowatt-hours per year per 1 TB capacity in data centers. As the data volume increases, energy-efficient storage systems are crucial to ensure zero carbon emissions in data centers.

Green Data Storage

A consumption-based pricing model for cloud computing is driving the emergence of new storage business models. Flexible storage business models are effective measures to cope with explosive data growth and economic uncertainty.
Trend Analysis
Trend Analysis
With the acceleration of digital transformation, unstructured data has been widely used in enterprises. AI is a typical example. 56% of enterprises use AI for at least one business function, and various scenarios are analyzed and processed based on unstructured data.
Mass unstructured data is generated in public clouds, edge sites, IoT terminals, and most frequently in enterprise data centers, where it is predicted that unstructured data will increase at a CAGR of 18% and exceed the amount of unstructured data in public clouds by 2025 to account for 51% of all unstructured data.
Suggestions
1Enterprise IT teams strengthen their capabilities of processing mass unstructured data.
2Choose professional distributed storage to build a foundation for mass unstructured data.
3Evaluate multiple factors and then determine whether to use enterprise data centers or public clouds to deploy unstructured data.
Trend Analysis
As innovative services become production services, the gap between the computing power lifecycle and data lifecycle increases greatly. Computing and storage resources need to be planned and maintained flexibly and independently. Enterprises begin to focus on reliability and cost-effectiveness. The architecture based on local disks of servers is far less reliable than external storage. In addition, compute and storage cannot be independently expanded, resulting in high hardware costs, idle resources, and low utilization.
With the development and segmentation of new application scenarios, joint innovation of applications, compute, and storage is required to build efficient solutions for growing sub-scenarios.
Suggestions
1Use the decoupled storage-compute architecture for emerging data applications to improve reliability and cost-effectiveness.
2Deploy IT stacks with acceleration engines to better support diverse data applications.
Trend Analysis
The evolution of SSD technologies has enabled all-flash storage to meet a wider range of service scenarios in various industries.
The ratio of all-flash storage in developed countries is on average over 45%, included 56.3% in the US, 54.7% in Australia, 54.3% in Netherlands, and 50% in Sweden.
In 2021, the annual growth rate of the all-flash storage market in Indonesia reached 54%, while that in Poland, China, and Mexico reached 34%, 24%, and 14%, respectively. This trend is expected to continue in the future.
Suggestions
1Plan all-flash storage tailored to enterprise current and future data volumes and requirements.
2Seize opportunities to replace legacy storage with all-flash models.
2All-flash storage: Excellent performance, rock-solid reliability, and large capacity for much lower CAPEX and OPEX.
Trend Analysis
These are just some of the many examples of how hackers are targeting large enterprises and infrastructure. Specifically, ransomware attacks can now be customized and commercialized, made into available products for malicious users through memberships and subscriptions.
This necessitates the construction of comprehensive data security protection covering both network and storage.
The network functions, while designed to prevent, block, scan, and eliminate ransomware, are rendered useless if your system is infected with a virus. In our modern digital age, data storage needs to do more than just storing data – it needs to protect data.
Suggestions
1Combine resources of the storage and data security teams, for a comprehensive data security protection system.
2Protect the last line of defense with a comprehensive ransomware protection storage solution.
Trend Analysis
IDC predicts that 65% of global GDP will be digitized by 2022. This makes digital resilience more important than ever, with over 80% of enterprises at medium and high risk.
Backup and DR measures are essential in any IT system. If a core IT system fails, service systems of governments and enterprises will be greatly affected. Statistics indicate that 60% of businesses who suffer losses due to the lack of service redundancy and data backup plans will become insolvent within two to three years, with 50% of the daily turnover lost in the first two days.
Suggestions
1Achieve the goal of "Three Zeros, Two Always" for secure, trustworthy data: zero data loss, zero data leakage, zero data tampering, always-on services and always compliant access.
2Enhance DR security for core data to ensure service continuity.
3Improve enterprise resilience and DR capabilities for new production platforms and applications.
Trend Analysis
According to Gartner, by 2023, 40% of I&O teams in large enterprises will use AI-augmented automation. Enterprises are expected to invest more in AI tech to automate storage O&M in DCs, improving resource management and O&M efficiency at reduced manpower.
To produce high accuracy and reliability, AI training requires a large amount of data for accumulation and model optimization. To meet this, enterprises are using storage vendors' AI management tools to build a 3-layer AI architecture (Cloud-Center-Device AI) to centrally manage storage devices, simplify infrastructure O&M, and improve efficiency.
Suggestions
1Develop new evaluation elements for storage AI management software: responsibility scope, technical specifications and capability extension.
2Upgrade enterprise tech stacks for storage AI.
Trend Analysis
As cloud evolution practices evolve, enterprises are keen to find the best construction mode.Enterprises can deploy public clouds or build their own data centers to meet workload requirements. Statistics show that 89% of global enterprises have strategic plans for multi-cloud deployment.
After an enterprise goes multi-cloud, data is scattered on different cloud platforms. Applications cannot invoke data across clouds. As a result, multiple data silos are created, preventing the enterprise from constructing a data-centric digital architecture. Therefore, some enterprises are seeking a new multi-cloud data architecture that centrally stores and shares data and deploys applications in multiple clouds.
Suggestions
1Migrate innovative services that have uncertainties and emerging services like OA to public clouds, while retaining core services in their on-premises data centers.
2In multi-cloud construction, enterprises are advised to use the IT architecture that centrally stores and shares data and deploys applications in multiple clouds, and plan a unified data management platform across clouds to maximize data sharing.
3Enterprises and storage vendors actively collaborate on innovation projects based on the latest cloud technologies like containers.
Trend Analysis
Storage as a Service, or STaaS, allows enterprises to replace their own internal storage infrastructure with hybrid cloud IT options that provide centralized lifecycle management for hardware and support from suppliers.
Gartner predicts that roughly 15% of enterprise storage capacity will be deployed as hybrid cloud IT STaaS by 2025, increasing to 50% by 2030.
One main reason impacting the take-up rate of hybrid cloud IT STaaS is that the data size of a single enterprise is quite small compared with that of a single public cloud. So, despite the stable annual investment, the price of STaaS per unit capacity is higher than that of the traditional CapEx mode over the course of the contract.
Suggestions
1IT resources should be purchased based on your actual service requirements and future strategies.
2Storage devices or services should be built on the latest data reduction technologies and new business models.
Trend Analysis
One crucial aspect is the energy efficiency of data centers. By 2025, it is expected that the total energy consumption of data centers will account for 4.5% of the world's total energy consumption, up from less than 1% in 2010.
Policies related to green data centers have specific requirements on PUE. However, reduced PUE is just one step on the road to the low-carbon future. More importantly is the issue of lowering energy consumption of IT facilities.
Further, storage devices are expected to be the main electricity-drawing IT components.
Suggestions
1Strike a balance between storage performance and energy saving.
2Actively promote storage vendors to innovate for lower power consumption.