Smart Water Solution Helps Keep Drinking Water Safe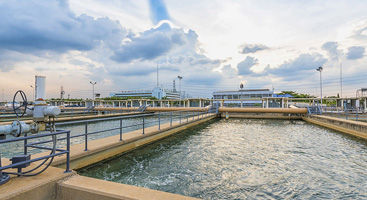 Sending utility staff to homes to read water meters in the traditional way has a variety of problems. It is costly, and sometimes meters are missed by mistake. More importantly, the traditional method does nothing to record water losses from pipes, which is a waste of resources and a cost. Incomplete measurements in China suggest that 37% of all mains water is lost through leaking pipes.
In March 2017, Huawei partnered with Shenzhen Water Group and China Telecom to launch the world's first commercial smart water network, deploying more than 1,200 NB-IoT-enabled smart water meters in Shenzhen as part of a comprehensive upgrade of the city's water management system. It was a complicated deployment, one requiring broad coverage across the entire city, plus physical depth of coverage, because the water meters are mostly located on underground inlets or in basements. However, the NB-IoT smart water meters provide exactly the functionality required. The meters use very little power because they stay in sleep mode except during the occasional meter readings. This means less maintenance and longer between battery replacements.
Smart water meters not only help save on the cost of labor involved in meter reading, but also improve data completeness and accuracy. To date, the utility is getting data from over 99.5% of its meters at every reading. The meters are also able to check water pressure, and compare throughput at different nodes of the pipe network, which enables the company to identify leaks and carry out preventive maintenance before problems escalate. Smart meters also enable differentiated rates at peak/non-peak times of day, helping the utility to smooth demand and use its water resources more efficiently.