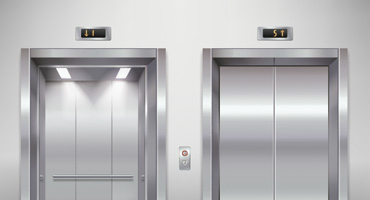 Operating more than one million elevators and escalators globally, the Swiss-based Schindler Group is one of the world's leading providers of elevators, escalators, and related services. In the past, Schindler's elevators were mainly operated and maintained manually, resulting in high maintenance costs and inherent safety risks in the event of human error or negligence.
Now, Huawei is working with its partners to provide Schindler with an industry-leading Internet of Elevators solution. The solution will manage over a million elevators around the world on a single platform, automate operations and maintenance, and help Schindler overcome safety challenges.
Huawei's industrial predictive maintenance solution collects and transmits elevator data in real time to reduce the need for physical inspections. Using sophisticated data analytics on the cloud, it is possible to identify potential issues and send an alert in advance of a likely elevator malfunction. The solution helps reduce downtime by 90%, and maintenance costs by 50%.
Predictive maintenance not only eliminates safety risks, but also extends elevator service life. The solution also allows for new services, such as in-elevator advertising and innovative digital services for data monetization, which can create additional commercial value.