Huawei helps four major banks in China adapt to the digital age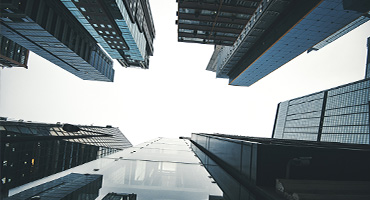 Internet finance has brought significant challenges to traditional banking. Since 2015, major global banks have shut thousands of branches. For example, HSBC has closed 321 branches in the UK alone5 . China is undergoing the same changes. So far in 2017, a total of 99 branches, 98 community sub-branches, and 8 small and micro branches of 13 stock-listed banks across the country (including 5 major banks and 8 shareholding banks) have closed. As this occurred, mobile financial services have6 . In 2015, more than one-third of bank accounts were opened via digital channels, and active users of mobile banking increased by 17%, according to JP Morgan.
Traditional banks have realized that they must adapt to the digital age. Utilizing advanced ICT technology like cloud computing and big data, Huawei joined hands with China's four major banks to provide a real-time, on-demand, all-online, automated experience for customers. The move is helping traditional banks to transform from branch-focused service to digital service in order to remain competitive.
China's four major banks are Bank of China, Agricultural Bank of China, China Construction Bank, and Industrial and Commercial Bank of China.