HSBC looks to agility, flexibility, and speed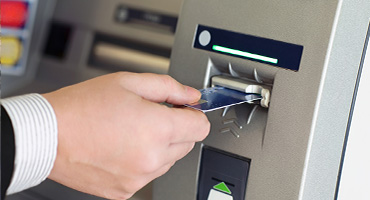 HSBC has a long history, global scale, and an extensive suite of financial services. Valuable assets, yes; but no longer enough in a world that is going mobile. The pace of change is such that digital adaptability and speed now count for more than size and experience. For HSBC, the challenge is to move at the pace its customers are moving – and that's fast. Its customers expect financial products to be on-demand, mobile, and personalized.
To meet those customer expectations, HSBC required itself to be more agile, more flexible, and have "a much higher clock speed for delivering solutions." Its agile technology strategy focuses primarily on the mobile space, where most of its customers interact with the bank.
But while agility, flexibility, and speed are at the fore, HSBC also has a customer base of 47 million people and legacy systems to look after. Given the need to protect its existing investment, ripping out existing IT infrastructure and starting again was not on the agenda. Instead, the company opted for consolidation as much as revolution, because its legacy platforms continued to provide a reliable, function-rich foundation that still had much to offer.
Because HSBC has a long cycle where change is involved, a focused infrastructure with built-in agility is necessary to re-engineer and digitize internal processes, recreate customer experience through digital channels, and explore forward-looking technology and solutions such as virtual teller machines, cloud, and big data. To do that, it needs strong partnerships with technology companies that have a proven track record in R&D and innovation.
With the help of its partners, including Huawei, HSBC is moving to what it describes as "service-oriented architecture" that includes an integration layer between the legacy back-end and the front-end on customers' mobile phones. This integration layer is key to quickly and securely getting services from the back-end into the hands of consumers.
To offer a great experience requires more than just being mobile and functional, it means offering something innovative and useful. To create such features, the ability to extract and analyze a large volume of data is very important. One example is HSBC's Nudge app, designed to encourage responsible money management. It uses behavioral science and data analytics, to warn users if they are over-spending on items in over 300 categories. HSBC is looking to integrate this data-driven tech into its product and service portfolio.
Through digitalization and agile technology, HSBC is raising its game with relevant, secure, and timely services.