Smart transport for Shenzhen Traffic Police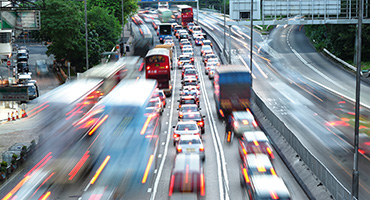 With the explosive growth in the number of cars on China's roads, urban transport has become a major problem. Traffic congestion costs China's economy around CNY1 trillion every year, equivalent to nearly 2% of GDP. One estimate found that the country needs more than 50 million new parking spots.
Huawei worked with Shenzhen Traffic Police to build a brand new ICT platform and smart transportation solution with intelligent algorithms, big data analytics, and other innovative technologies. The platform is able to process 700 million data points every day, and make smart decisions to smooth traffic flows and eliminate hazards. Meanwhile, the broad deployment of Huawei's NB-IoT intelligent parking system has solved the problem of finding a parking space and ended fiddly payments by connecting every parking spot in the city to a single system. Huawei's IoT solution has delivered advances from top to bottom of the transport value chain, and has helped to ease the city's rising congestion.