ICT Innovation Helps China Build High-speed Rail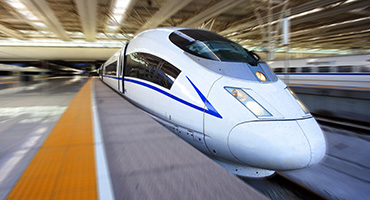 In the past decade, China has built 20,000 km of high-speed rail lines, 65% of the world's total high speed rail network. Even more impressive, China's rail network delivers passengers and cargo safely and efficiently while spanning some of the most challenging environments on the planet: mountains, rainforests, deserts, and ice fields.
ICT has played a key role in the success of China's rail expansion. Huawei has served China Railway for over 20 years, and is one of its most important partners. Today, Huawei is an essential component of the majority of China's high-speed railway systems, including the Guangzhou-Shenzhen-Hong Kong Express Rail Link, the Harbin-Dalian High Speed Railway, and the 12306 China National Railway ticketing system.