Speakers
In order of appearance
Agenda
Keynote
{{agendaObj.en_name}}
{{agendaObj.en_date}} | {{agendaObj.en_time}}
{{item.en_name}}

{{item.en_time}}

{{user.en_name}}

{{user.en_title}}
{{agenda[0].en_name}}
{{agenda[0].en_date}} | {{agenda[0].en_time}}
{{item.en_name}}

{{item.en_time}}

{{user.en_name}}

{{user.en_title}}
{{ag.en_name_s}}

{{ag.en_date}} | {{ag.en_time}}
Summit
Comprehensive Transportation Leads the Way to a Digital World

14:00 - 14:05

Comprehensive Transportation Leads the Way to a Digital World

Peng Zhongyang

Board Member, President of Enterprise BG, Huawei

14:05 - 14:25

Embracing Digital Transformation to Move Toward Comprehensive Transportation with Convenient Travel & Smooth Logistics

Wang Guoyu

President, Global Transportation Business Unit, Enterprise BG, Huawei

14:25 - 14:45

Evolving Smart Airports into New Comprehensive Transportation Hubs

Cai Zhizhou

Director, General Manager, and Deputy Secretary of the Party Committee of Guangdong Airport Authority

14:45 - 15:05

Smart Roadway: New Infrastructure for Urban Comprehensive Transportation

Sheng Gang

Chief Engineer of Jiaoke Transport Consultants Ltd.

15:05 - 15:25

Technology Enables Mobile Equipment for Modern and Intelligent Railway Transportation

Chen Boshi

Director of Vehicle Committee of China Railway Society

15:25 - 15:30

Release of Comprehensive Transportation Solution

Huawei and industry guests

5G Inspiring New Value for Industries

16:30 - 16:45

Together, Let's Embrace the 5G New Era

Yang Chaobin

President of Huawei Wireless Network Solution

16:45 - 17:00

5G Smart Manufacturing: 5G, AI, and Cloud Upgrade Steel Production

Yu Weigang

Executive Deputy General Manager of Hunan Valin Xiangtan Iron & Steel Co., Ltd.

17:00 - 17:15

Construction and Practice of Anhui Conch Smart Cement Factory

He Chengfa

Deputy General Manager of Anhui Conch Group Co., Ltd.

17:15 - 17:30

5G Digital Grid Application in China Southern Power Grid

Hong Danke

Head of Power Dispatching and Control Center of China Southern Power Grid

17:30 - 17:45

5G Empowers Industrial Interconnection for a Smart Future

Huang Xuan

General Manager of the Smart Manufacturing Business Department of China Unicom Shanghai

17:45 - 18:00

5GtoB Launch & Industry Requirement Research on 5G E2E Slicing SLA White Paper Release

Li Shan

Director of Research Center for Radio Management of China Academy of Information and Communications Technology

Lin Jinbin

Deputy General Manager of the Product and Innovation Center of Shanghai Fosun High Technology (Group) Co., Ltd.

Jiang Wangcheng

President of Huawei ICT Solutions

TECH4ALL: Powering Digital Inclusion with Technology

16:30 - 16:50

Opening Remarks

Zhang Xinsheng

President of IUCN

Stefania Giannini

Education Assistant Director-General of UNESCO

Kevin Zhang

CMO, Huawei ICT Infrastructure

Yutaka Matsuo

President of Japan Deep Learning Association (JDLA), Professor, the University of Tokyo

16:50 - 17:25

Session 1: Driving Inclusive Education with Technology

Dr. Fengchun Miao

Chief of the Unit for Technology and Artificial Intelligence in Education of UNESCO

Nadia Ahmed Abdalla

Chief Administrative Secretary of Ministry of ICT, Innovation and Youth Affairs, Kenya

François Durollet

CEO of Simplon

Chelsea Chen

Co-Founder of Emotech

17:25 - 18:00

Session 2: Tech for a Better Planet

James Hardcastle

Director of Green List Certification of IUCN

Dr. Feng Limin

Vice Director of National Forestry and Grassland Administration Amur Tiger Monitoring and Research Center

Chrissy Durkin

Director of International Expansion of Rainforest Connection

Emer Keaveney

Founder & Executive Director of O.R.C.Ireland

Co-Building Innovative Data Infrastructure to Unleash New Data Value

16:00 – 16:10

New Data Momentum Accelerates Digital Transformation

Peter Zhou

President of Huawei Data Storage and Intelligent Vision Product Line

16:10 – 16:40

Data Dialogue Roundtable: Innovative Data Infrastructure Empowers Various Industries

Wang Jianmin

Professor of Tsinghua University

Wang Jian

CIO of Geely

Huang Haifeng

Technology Commentator

Kang Xiaoyu

President of China Region, IT Product Line Huawei Technologies Co.,Ltd.

16:40 – 17:05

Climbing the Peak of Data with Continuous Innovations

Su Baohua

President of Huawei Smart Campus Business Dept, Cloud & AI BG

17:05 – 17:15

Olympus Breakthrough Award and Innovative Tech Sharing

Huang Keji

Chief Architect of Storage, Huawei

17:15 – 17:30

Launch of Joint Data Infrastructure Building Solution

Zhang Muliang

Deputy General Manager of UnionTech Software Technology

Huang Ping

President, Cloud Solution Product Line of Chinasoft International

Wang Jianmin

Professor of Tsinghua University

Accelerating Industry Digital Transformation Through All-Scenario Intelligent Connectivity

16:00 – 16:25

Leading Intelligent IP Networks, Creating New Value Together

Kevin Hu

President of Huawei Data Communication Product Line

16:25 – 16:35

Building a Fully-Wireless Smart Campus with Intelligent IP Networks

Hu Yining

Deputy Director of the Network and Information Center, Southeast University

16:35 – 16:45

Building a Digital Bank with All-Scenario Intelligent Connectivity

Zhang Sheng

Deputy General Manager of HQ Data Center of Agricultural Bank of China

16:45 – 17:10

F5G All-Optical Intelligent Connectivity Lays Cornerstone for Industry Digital Transformation

Richard Jin

President of Huawei Transmission & Access Product Line

Kim Jin

President of Huawei Enterprise Transmission & Access Domain

17:10 – 17:20

All-Optical Campus Enables Smart Manufacturing

Bo Lei

CIO of Shaanxi Fast Auto Drive Refco Co. Ltd.

17:20 – 17:30

Intelligent Connectivity Enables Elastic Power Grids

Tiechao Dai

General Manager of Information & Communication Branch, State Grid Zhejiang Electric Power Corporation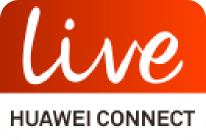 HUAWEI CONNECT LIVE is the live streaming platform for HUAWEI CONNECT 2020 to provide you the latest information through four channels:
Connect Now
, Cloud & AI, Industrial Digital Transformation, and Intelligent Connectivity. You'll also find live content such as exclusive interviews with business leaders, technical experts, partners, and developers. Stay tuned!

See more
Bringing New Value to Industries
Hot Topics
Industries

The dramatic progress of digital and intelligent transformation is creating value in all industries. We should work with other industries to seize this opportunity and achieve mutual success.

Products & Solutions

The frontier of technology has moved beyond technological breakthroughs in individual domains, to the interaction of multiple technologies, accelerating the digital and intelligent transformation of all industries.

TECH4ALL

TECH4ALL is Huawei's long-term digital inclusion initiative,aiming at leaving no one behind in a digital world.
Developers
HUAWEI CLOUD APIs
You can easily access and perform operations on HUAWEI CLOUD products and services.
Ascend Developer Zone
Bringing Pervasive Intelligence with Ascend AI Processors.
Event Guide

September 23-26

Shanghai, China
Shanghai Expo Center (SEC)
No. 1500 Shibo Avenue, Pudong, Shanghai, China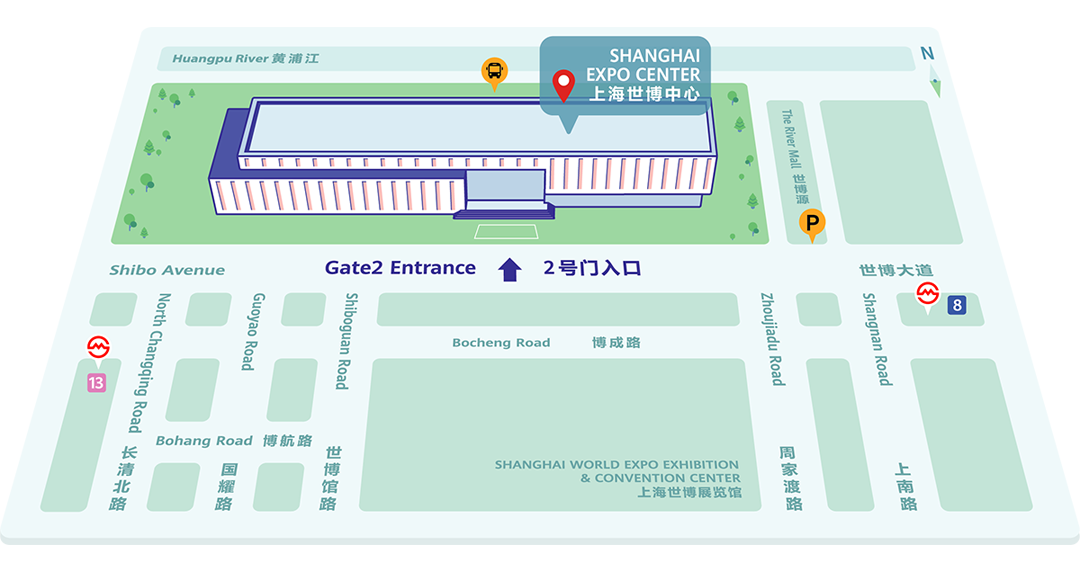 Learn more
Support
For travel reservations, please contact:
Travel booking and IT system
Event sponsors, please contact
For registration, passes, or other inquiries, please contact: