Digital Government, Intelligent Government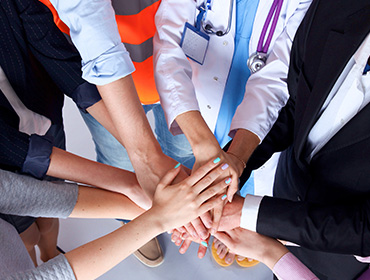 Digitizing public services is an urgent need for many governments around the world today. Good digital government can help business to flourish, increase citizen engagement, and drive economic growth.
Over the past decade, more and more countries have started to deliver digital services to their citizens. According to the United Nations E-Government Survey, in 2003, only 33 countries provided any form of online government service. Thirteen years later, the 2016 report found that 148 countries were providing some form of online service.1
Many governments are engaged in wholesale digital transformation, aiming to turn themselves into fully-fledged digital governments. Digital government will help make public institutions more inclusive, effective, accountable, and transparent. However, against this backdrop of increasing digitization, there are substantial regional disparities. In many countries, the digital divide persists, or is even growing wider. Migrating to digital government before all citizens have Internet access could potentially widen the gap, rather than closing it.
Open, participatory government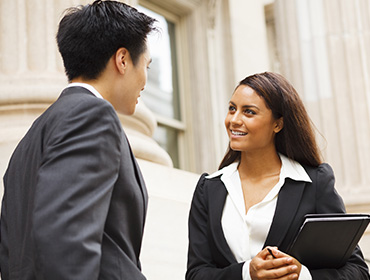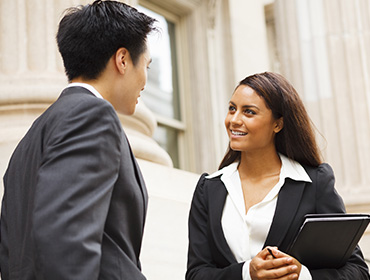 Governments which invest in and deliver digital services can dramatically improve the welfare of their citizens. Digital government enables broader access to high-quality public healthcare and education, targeted social programs, improved security and prevention of crime, fast response to epidemics, and increased efficiency across a wide range of other services. More importantly, digital technology has the capacity to turn the one-way street of government information and services into a two-way relationship, in which citizens, companies, and governments actively engage with one another.
As digital government expands, the public will see how governments are becoming more transparent, and that will build higher levels of public trust. With more trust comes more engagement, and so the government will start to hear a wider range of voices. When government processes are open and transparent, and when people and businesses can understand and have a say in decisions that ultimately affect them, public confidence will naturally increase.
As an example of this virtuous spiral, the European Union-funded E-UROPa project enables e-participation within European countries. EU institutions have created a range of online tools to encourage citizen participation, so that every European citizen can participate in the development of policies. These tools come in many different forms, and can be applied to any public policy: Citizens might sign a petition online to save a forest, or comment on the mayor's proposal to renovate a school. 2
For years now, digital citizens have enjoyed fast and secure access to information from a wide array of sources, which helps us to make better-informed decisions in personal and professional lives. In many parts of the world, governments are opening up their databases to enable more transparency and more public scrutiny. For example, 128 countries now provide datasets on government spending in machine-readable formats, according to the United Nations E-Government Survey 2016.3
This investment in digital government and open data is helping to create a digital ecosystem that will support the growth of enterprises and boost long-term economic growth. Governments can build efficient, safe, enjoyable cities, and this will help them to attract a highly-educated workforce.
Challenges: From financing to privacy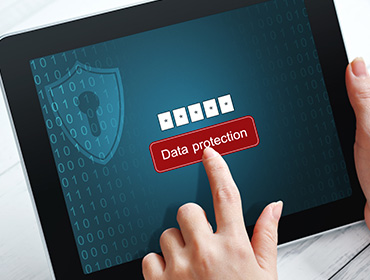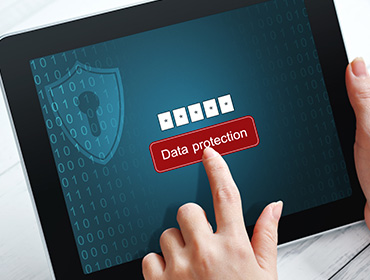 At every stage of digital development, governments have to overcome barriers to success. These include both technical and cultural challenges that hinder collaboration within and between government organizations at local and national levels.
The challenges also include financing and security issues. Government budgets are chronically constrained, so effective financing models need to be found for digital projects. Smaller projects, such as online license applications, with a clear revenue or cost-saving strategy and minimal upfront investment, are more likely to be successful. But the larger the scale and the more sophisticated the services, the more expensive government projects become. Finding a sustainable financing model becomes harder. Many digital government projects will not produce returns for 10 or even 20 years, so governments will need to bring a long-term vision to their digital strategies.
Protecting the personal data and privacy of citizens is critical in digital government projects, because this is the key to user trust. Data protection is both a policy issue – e.g. the passing of privacy legislation – and a question of deploying the most advanced security technologies. Talent is another issue. You can't design, implement, and operate digital projects without a highly skilled workforce. Sometimes key workers will need to be drawn from global resource pools.
Transformation is a commitment to the future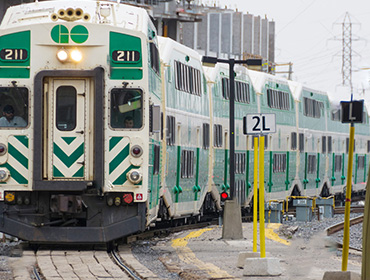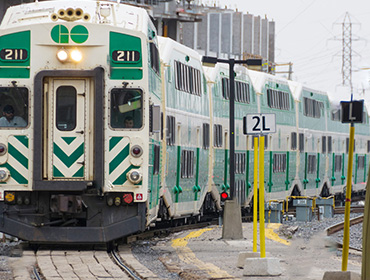 It is possible to provide open, efficient, secure, and reliable public services in a cost-effective way, while also laying the groundwork for a more connected and intelligent future. Huawei has collected more than 30 projects by national governments in which digital transformation is playing a vital role in improving the quality of government services, healthcare, and education. Here are some of the insights gleaned from this global experience.
Digital government is not just a question of investment. It requires political commitment and the adaptation of institutional frameworks. Governments need to have a long-term vision and to understand that ICT investments today are for the benefit of future citizens. Governments need to review their laws and regulations to clear the way for the use of new technologies in both the public and private sectors, so that when new tech emerges, it can quickly find users.
Digital government requires digital skills. Training programs are needed for senior officials, public sector workers, and private organizations, including digital literacy for vulnerable groups. Some jobs may disappear during the process of digital transformation, even as new positions are created. Government workers will need to be retrained to adapt to the new environment. Governments should reach out to partners such as ICT providers and universities to train more ICT professionals. Steps like these can significantly boost public digital literacy, and pave the way for future growth in the digital economy.
A long-term vision is also required. Budget and approvals for digital projects can be difficult to secure in the public sector, with its abundance of stakeholders and strictly defined mandates. Governments are more likely to be successful when they have a vision for future development, and can see money spent on digitization as an investment, rather than a cost. Governments with limited funds should consider making digital infrastructure a priority, and see digital transformation as a long-term growth strategy.
The purpose of digital government is to provide better services to citizens. However, these benefits may not be enjoyed by the entire population. A digital divide runs through the middle of today's society, in terms of both access and the skills required to make the most of digital services. Even within the United States, according to the Pew Research Center, some 13% of Americans don't use the Internet. Internet use is highly correlated with age, level of education, household income, and community type. For example, adults from households earning less than US$30,000 a year are roughly eight times more likely than the most affluent adults to not use the Internet, and around a third of adults with less than a high school education do not use the Internet.4
Huawei believes that digital government requires ubiquitous, inclusive connectivity so that services can benefit every citizen equally. Strong ICT infrastructure is a foundation of digital government. New technologies such as cloud computing can be an important tool for increasing accessibility, sharing information, and lowering the cost of ownership. There is also a need to provide education and training so that all citizens have the ability to make use of digital services.
Digital governments and societies will succeed in the long term when they set clear policies, invest in ICT infrastructure, adopt open platforms, and secure participation from both the public and private sectors.
---
1. UN E-Government Survey 2016
2. E-UROPa: Enabling European e-Participation
3. UN E-Government Survey 2016
4. 13% of Americans don't use the internet. Who are they?
5. Singapore can be a world leader in government innovation
6. Leading digital transformation
7. Smart nation and digital government
8. Leading digital transformation
9. Engagement & Co-Creation with Citizens & Businesses