For the Intelligent World, Embrace Digital
In today's world, digital transformation is a critical choice for growth, for companies and countries alike. Countries need to open the data floodgates to irrigate slowing economies. Companies must take a tight grip on the opportunities of the digital age, and mine them for profit. In the midst of digital transformation, everyone is searching for ways to use new technologies, to pull ahead, to be a part of the Intelligent World, and to share in the digital dividend.
+Intelligence and the Intelligent World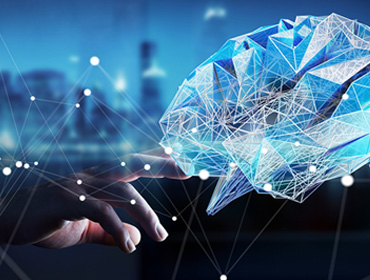 What will the digital world be like? In a word: Intelligent. New chips and sensors mean that today, everything can be "+Intelligence". And with new computing, storage, and analytics, information and communications technology (ICT) is expanding the boundaries of what that +Intelligence can do.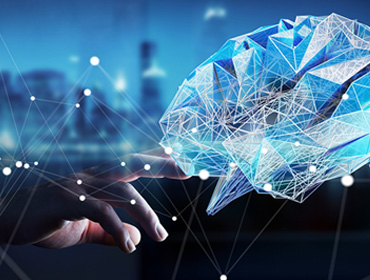 When AlphaGo defeated the world's no. 1 go player, Ke Jie, it was no fluke. Rather, it was the inevitable culmination of a long process, in which algorithms and binary programming gradually became truly intelligent. It is easy to imagine more: Chatbots will soon be ubiquitous, giving personalized advice on fitness routines and recipes; AI doctors will be reading our x-rays and giving remote diagnoses; Industry 4.0 will reconfigure factories and supply chains in response to real-time demand.
The rise of innovative ICT technologies and applications is only opening the throttle of the digital engine. Entire industries are transforming to become part of the +Intelligence age. Transport+Intelligence means that you won't need to know the way – the way will know you. Healthcare+Intelligence will be about curing the person, not the disease. Manufacturing+Intelligence will make what you need before you even know you need it. Progress in ICT will flip us from a world that fights over resources to a world that competes on smarts. We will soon be in a world where everything is sensing, everything is connected, and everything is intelligent.
Turning Intelligence into Action
The digital transformation is coming. But how can we seize its opportunities? The key lies in the actions we take now. Get ahead to stay ahead, because it will be ICT leaders who write the next chapter in our digital history.
National ICT infrastructure: Springboard for the digital economy
Digital is increasingly the agent of disruption to the old commercial order. That means that ICT infrastructure is now the driver of high-quality economic growth. McKinsey reports that in emerging nations, digital finance is set to deliver a 6% increase in GDP, which translates to US$3.7 trillion – equivalent to the size of the German economy.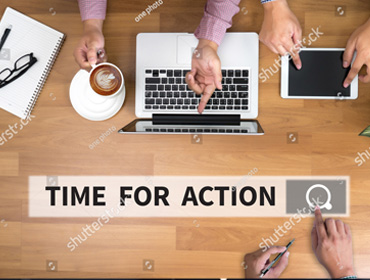 "If you want to get rich, build a road." This is ancient wisdom in China, and today the role of ICT infrastructure demonstrates how vital it is. ICT connections are the road on which the digital economy runs. Huawei's Global Connectivity Index (GCI) 2017 reports that ICT's multiplier effect is only getting stronger. In 2016, every dollar spent on ICT infrastructure drove 3 dollars in GDP growth. By 2025, each dollar invested in ICT will create 5 dollars in added GDP. But while the importance of ICT investment is growing, slow returns on infrastructure investment can sap the willingness of companies to bite the bullet. It can take at least 10 years to recoup money poured into fiber optic networks, for example. Governments need to provide more supportive policies to encourage investment in ICT. Decisive, visionary governments will set the policies that help companies turn digital transformation into digital reality.
Strategic implementation: Key to digital success
In 2013, MIT's Initiative on the Digital Economy surveyed 391 large companies in 31 countries around the world. They found that digitally mature companies are 26% more profitable and earn 9% more revenue than their average industry competitors. With this enormous commercial opportunity dangling in front of their noses, companies are scrambling to invest in digital technology. Industry analyst IDC predicts that in 2017, global corporate investment in digital products and services will rise by 17.8% to US$1.2 trillion.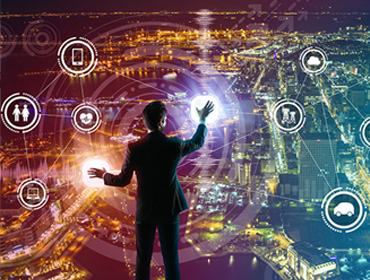 PwC's 2017 Digital IQ survey found that only 52% of companies thought that they had a strong "digital IQ". Clearly companies realize the importance of digital, and are positioning themselves to become digital enterprises. Now the question is how to proceed. Huawei has suggested a "digital triple jump" that companies can use to launch themselves into the future.

Hop: Set a strategy
Every company needs to assess its digital progress in terms of users, planning, staff, operations, and innovation. In your industry, are you ahead of the curve? Or behind?
Users: Are you delivering a digital user experience?
Products & services: How much capacity do you have for agile innovation? Can you deliver differentiated products and services? Swiftly adapt to new, diverse demands?
Talent: Are you using digital technology to inspire and enable your people?
Operations: Are your operational decisions automated? Smart? Faster and better?
Ecosystem: Are you part of a strong ecosystem? Are you leading it?
Companies need to be looking for opportunities, breakthroughs, and innovation across all of these five areas. That is the only path to new business models and the generation of new value.

Skip: Restructure IT, put the customer at the center
On the road to digital, companies must first think of the customer. Target a better customer experience and design your digital transformation around it. McKinsey recommends that companies break open data silos to improve the flow of operations across the company. As Steve Jobs said: "You have to start with the customer experience and work backwards to the technology."
Transformation is a customer-centric process, not a self-centric process. Customer insight should inform all strategic decisions. Enable all departments to work together, make sure every step is a step in the right direction.

Jump: Actively engage with an open ecosystem
Digitization is not a one-off project. Digital is a process which will expand the borders of your company, and it will link your operations, people, knowledge, and things into a wider ecosystem of customers, partners, and suppliers. Innovative technologies and evolving processes will seed an endless series of new business models while elevating your efficiency, experience, and competitiveness. They will also create thicker links with long-term partners. Every company can use digital channels to wire itself in and become a better citizen in the digital ecosystem. That is how whole industries will flourish.
Digital transformation is the necessary next step on our journey to the Intelligent World. To navigate this process, from setting the right strategy to introducing key technologies, companies will need specialist guidance and the help of solid partners. Huawei is a pioneer and an enabler of digital transformation. The company has committed to transforming itself over the next 3-5 years, and that experience will be used to help guide other companies along the digital path. Huawei wins when the ecosystem wins. Huawei succeeds through the success of its customers.
---
1. Fast Company, "Walmart's Evolution from Big Box Giant to E-Commerce Innovator", November 2012
2. Wal Mart Stores : Walmart U.S. Q1 comps(1) grew 1.4% and Walmart U.S. eCommerce GMV grew 69%